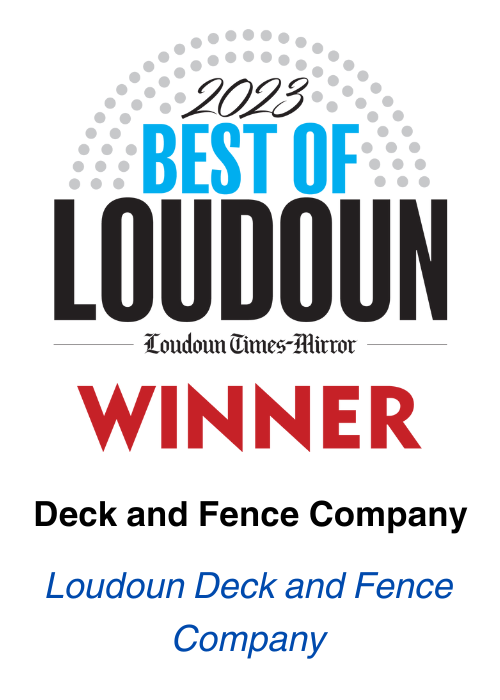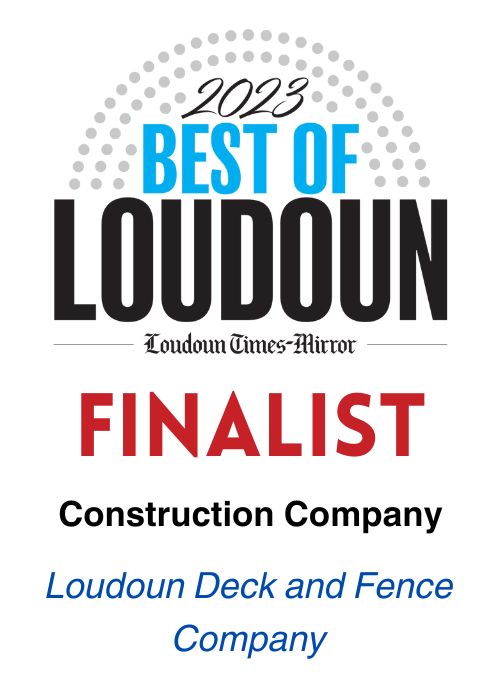 Best Deck and Fence Company in Loudoun County
We were chosen by the voters to remain the top pick as a deck and fence company in the county, and we were also pleasantly surprised to be chosen as a finalist for the best construction company as well. Both are an honor for us, and the fruit of years long effort to be the kind of company our customers would want to do business with. We strive to do quality work, and be healthy as a company so we can stand behind our work and continue to be in business for years to come.
Why Does This Award Mean Something To Us?
Local business awards can be deceptive – They are not the reason we do what we do – but this is one we at Loudoun Deck and Fence do care about. The reason is, most of the local awards that businesses advertise are "pay to play". This means that if you are willing to pay for an "application fee" or an expensive ad placement, the publication will magically find a new category for your business to win. Best of Loudoun is different — for Best of Loudoun, the Loudoun Times-Mirror chooses the categories and then invites the readers and customers to vote! This award is determined by the readers, not dollars, which is why we want to win.
Ever since our founder and owner Dan left his job as a teacher and coach with LCPS 20 years ago to found Loudoun Deck and Fence Company we have been dedicated to our local customers and employees. Our goal is to always build on the solid foundation of Quality, Honesty, and Integrity for Loudoun County residents.
We love sharing the rich community here in Loudoun County with all of you. We are happy to be part of such a great community. Our customers talking to their friends and neighbors about the quality of our work, leaving reviews, and voting for awards like this are the single biggest provider of business and allows us to provide for our families. We can't thank you all enough.